Even as SUVs and other vehicles grow in popularity, sedans remain the backbone of this marketplace. When you go looking for a luxury sedan, you won't lack for options. Most every luxury automaker out there can provide you with a solid option that delivers a genuinely solid experience. When you want something extraordinary, though? That's when you go for a Volvo.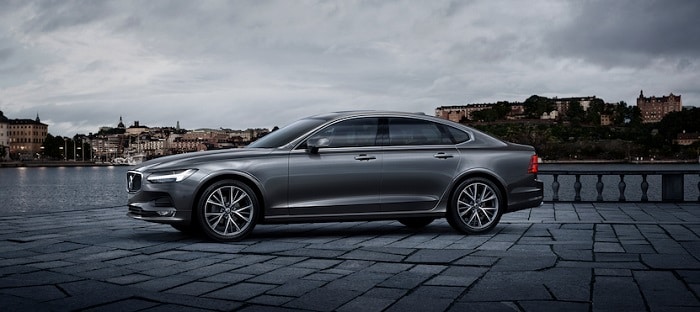 The 2018 Volvo S90, for instance, offers a driving experience that's powerful, sophisticated, and crammed full of advanced and valuable features. These include driver-assistance systems like Gen2 Pilot Assist that can take control of the car for you in certain situations. You'll even get Run-off-Road Mitigation which can take over both braking and steering in emergencies.
On top of that is a trio of powertrain options that can really get you moving when the road gives you the room for it. These include:
2.0-liter turbocharged inline-4: 250 horsepower, 258 pounds-feet of torque, 24/34 miles per gallon
2.0-liter supercharged & turbocharged inline-4: 316 horsepower, 295 pounds-feet of torque, 22/31 miles per gallon
2.0-liter supercharged and turbocharged inline-4 + 87-horsepower electric motor: 400 horsepower, 472 pounds-feet of torque, 29 miles per gallon
With eye-catching style and powerful performance, the Volvo S90 is a luxury car that's hard to pass up on. If you'd like to learn more about everything that it brings to the table, get in touch with the sales team at Holmes Volvo Cars. The staff at our location in Shreveport, LA would love the chance to tell you more. We can also show you highlights from the rest of our new Volvo inventory.
`